Yard Sale Listings is a FREE service!
Sign Up Now!

Yard Sale Listings is designed to be used in conjunction with your newspaper classified and other print advertisements.
SELLERS: List as many items as you wish, FOR FREE -- complete with detailed directions to your house without incuring additional line costs in the print advertisements.

BUYERS: Search for Yard Sales near you, or for a particular item that you might be looking for.

1. Set Up a FREE acount

2. List your Yard Sale - Phone number, directions - anything.

3. List as many items in your Yard Sale as you like.

4. Set up advertisements in newspapers, etc, referencing your web site.
MEMBER LOGIN
Sign up for your FREE...
Christian Current Events Newsletter!
Sign up for the quarterly
ADHD Newsletter and receive your own
FREE Famous Recipe E-book
This Weeks Featured Items at MINISTRY MART!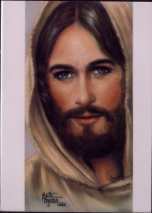 "The MasterPiece"
by Bette Myers
A beautiful print of the painting of Jesus inspired by a miracle in Mrs. Myers life.
Available in Wallet, 4 x 8, 6 x 12, and 8 x 16.
Perfect for framing.

Go to Ministry Mart